In previous posts you saw vaious salamlis being made. This post offers a little more insight into the process.
First, the grinding of pork and back fat,
Mixing a paste for stuffing
Filling the stuffer


Stuffing and netting the casing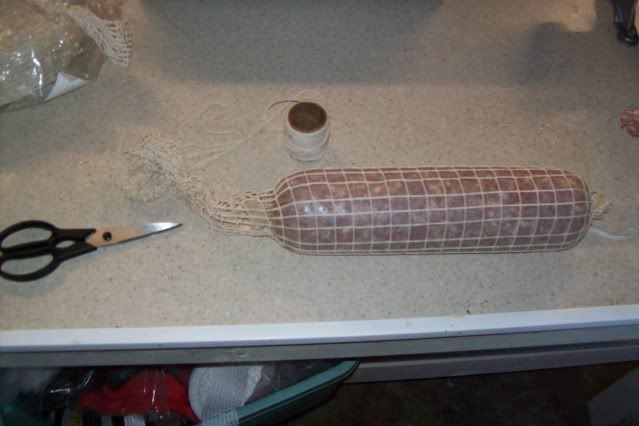 Introducing the salamis into the fermenting chamber for the fermenting period.
Then hanging the salamis in the drying chamber until the proper drying weight has been reached.
















I beleieve that combined with the correct spices, lactic acids and proper fermentation, this process is the most important. I think that too much emphasis is put on the actual minute by minute controlling of the temp. and humidity but an overall correct enviroment with few changes to be most important.