Getting on with all this salami biuisness I have to say, man cannot live from Salami alone.
I'll reserve room in my next few posts for the meatier viarety of dry curing, the ham.
Additionally I'll throw in some Canadian Bacon, Lendenspeck and a brined cured ham from a couple years ago.
First, lets get started by introducing the first of my hams in the dry cure process, the Missouri Style Ham. I cured these two hams using a sugar cure method, one with natural pure cane brown sugar, the other with a pure maple sugar cure.
These hams were salted with a sugar cure variation mostley stemming from this recipe:
1 (15 lb.) ham
2 cups Salt
2 tbsp. Brown sugar
1 tsp. Black pepper
1 tsp. Red pepper
There was also a ham my wife made (sorry, she's more secretive and not as sharing as I)
here is the ham being spiced.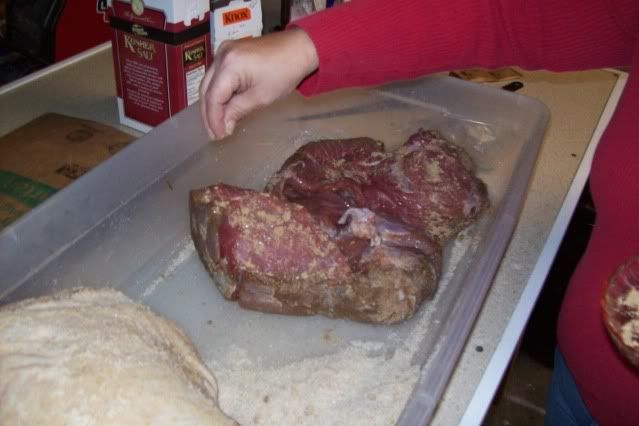 Ok, so I'm not just going to hang these hams in a shed in the middle of winter here in Michigan. They'd syurely freeze and never finish curing on my time line. So we opted to hang them in the cooler.
Bagged up for more time in the cooler.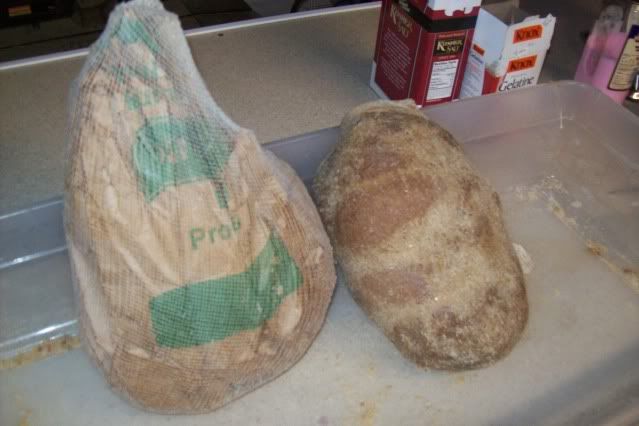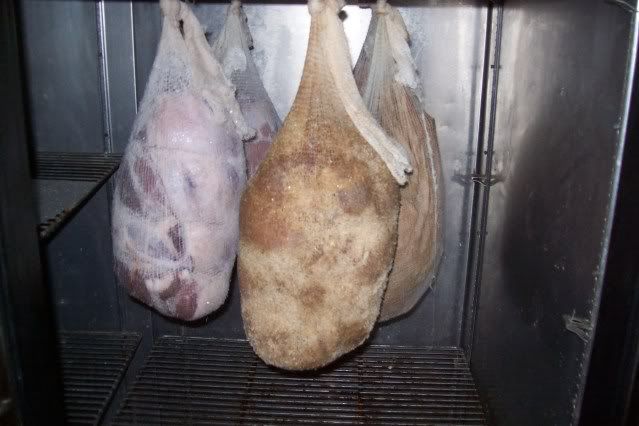 There are many ways to cure. I prefer salting for a given period of time based on weight, a proper equalization period, then either with or without smoking, move the ham into the drying chamber for the aging process. I prefer to smoke my hams prior to drying if I do use smoke.
Here is a photo ofg some hams under smoke in this process: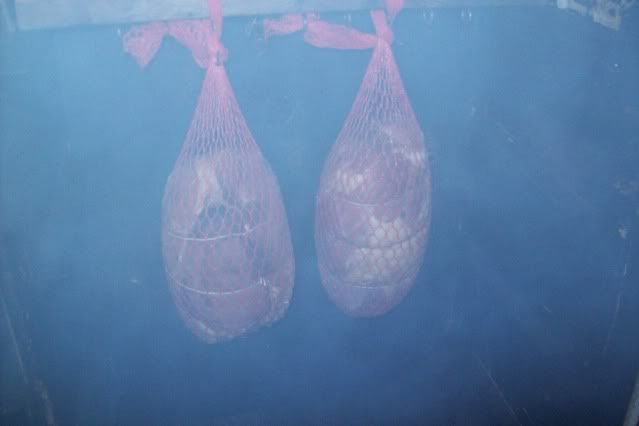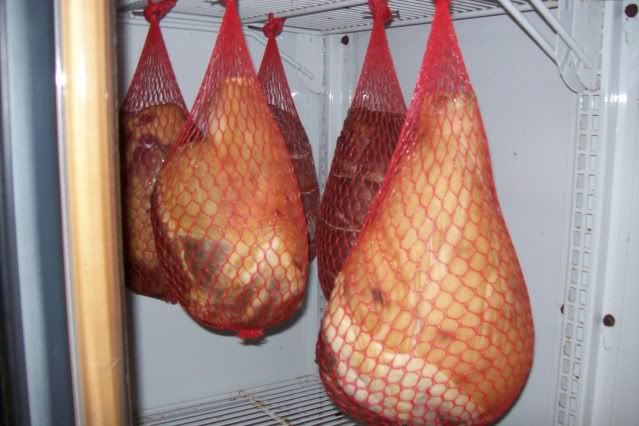 Lookin mighty tastey. We'll let these set for a spell.. Bewteen 6 months to a year perhaps.
And then the day came.... Sliced and ready to taste. It was everything you could expect. Even better. The spices were very evident but not overpowering or strong. A perfect balance.